English: Early Years and Foundation Stage
Phonics is taught daily in the EYFS using RWI, Letters and Sounds plus mnemonics and letter rhymes from Jolly Phonics.
The current text determines our theme. We teach using the Talk for Writing approach where the children learn the text through a story map and actions. (Imitate) In continuous provision there are opportunities to invent and independently apply.
The English language is developed through all Circle Teaching times, Continuous Provision, Ready Steady Talk (language structures) and Word of the Day.
Nursery
We concentrate on seven aspects:
environmental sound

instrumental sounds

body percussion

rhythm and rhyme

alliteration

voice sounds

oral blending and segmenting
Letters are taught when the children are secure in the above.
Children access the outdoors for some phonics sessions.
Reception
Reception
Phonics lesson focus on:
Hearing, saying and identifying new phonemes (graphemes)

Reviewing previously taught graphemes

Blending letters in words with the new grapheme

Segmenting words and writing them (Fred fingers)

Learn to spell and write irregular common words

Weekly homework on new graphemes (play club bags/practical activities, writing practice)

Children are assessed and regrouped when appropriate
Continuous provision provides opportunities to read and write taught graphemes.
ELG Writing: Children use their phonic knowledge to write words in ways which match their spoken sounds. They also write some irregular common words. They write simple sentences which can be read by themselves and others. Some words are spelt correctly and others are phonetically plausible.
Phonics skills are applied through daily reading and writing sessions.
Children access the outdoors for some phonics sessions.
In EYFS and KS1, children follow a synthetic phonics program that teaches children to identify all the sounds in a word.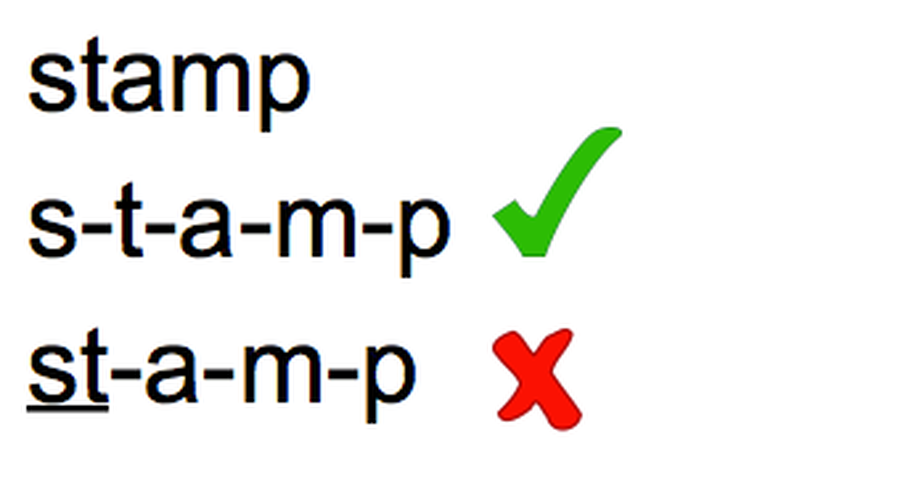 The children are taught a new sound every day or every other day, depending on phonological awareness. Phonics lessons are fun, interactive and fast-paced.

We use the following sequence to teach phonics in ability groups: