In Year 1 and 2, children have a daily reading lesson and an English lesson.
Daily Reading Lessons
The children are grouped according to decoding ability. Teacher's use Read Write Inc resources during the reading lessons.
The lesson starts with an interactive phonics lesson when they learn a new sound and practise reading and writing this sound in words.
The children then apply their skills by decoding stories in collaborative groups.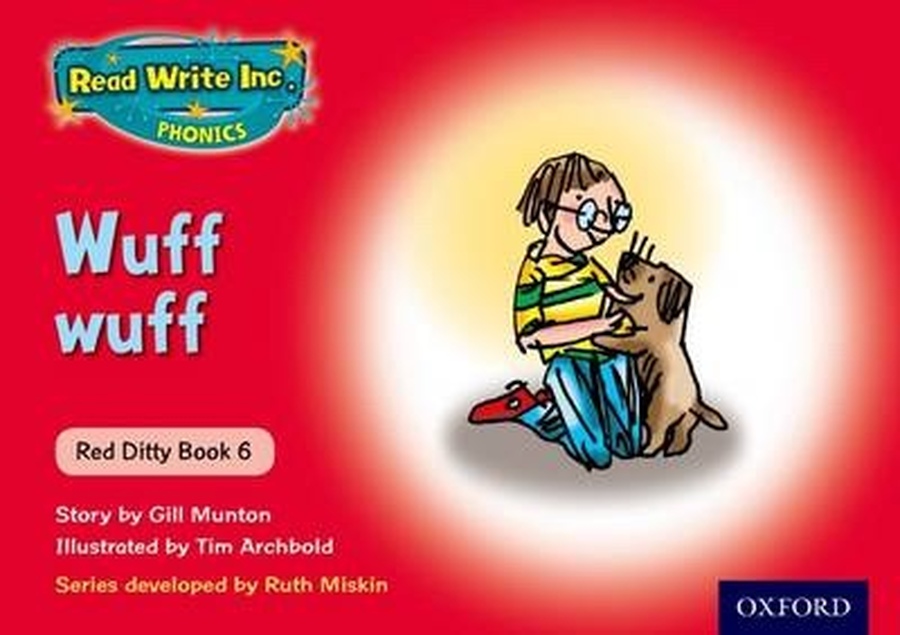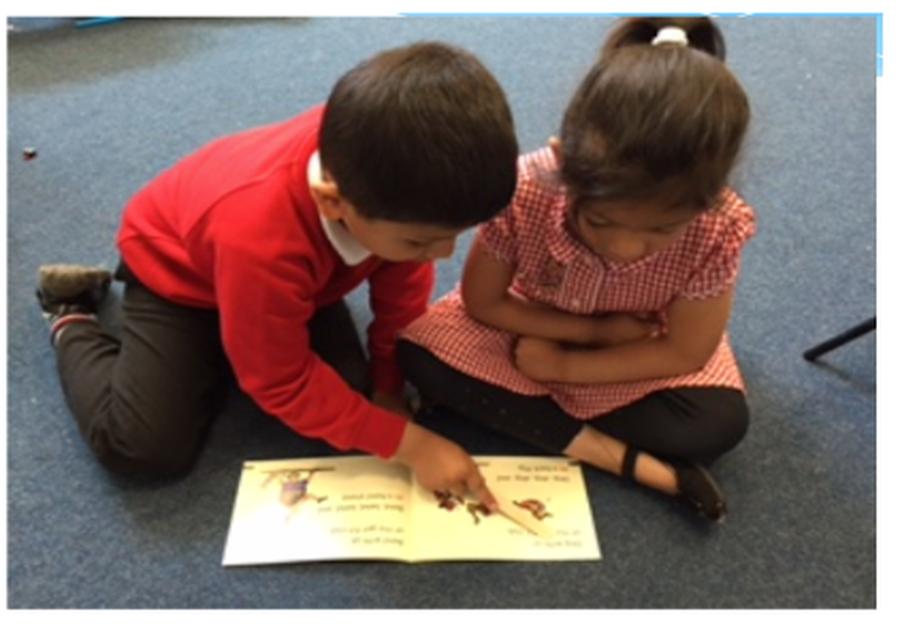 Children are taught to sound out green words. Children identify the tricky part of a red word and are encouraged to recognise the word by sight.
This part of the lesson has a clear and regular structure that allows the children to developing their decoding and fluency skills. Through discussion and questioning the children demonstrate their understanding of the story.
Daily English Lessons
In Year 1 and 2, the children are taught to read and write a wide range of genres.
At Birchfields we use Talk 4 Writing to enable our children to write in a range of genres e.g. narrative, discussion, instructions and explanations. Cold tasks (unaided writing) are written to inform the planning of each unit.
The approach has 3 distinct sections:
-IMITATE – the children learn and internalise the language patterns and genre features of a model text
-INNOVATE – the children then change elements of the model text and write their own version. This teacher supported writing links to the wider curriculum.
-INVENT – the children then analyse the structure of the text to create an independent piece of writing. This final hot task is then compared with the cold task to assess progress. The children talk about the progress that they have made and their own learning.
Ready Steady Talk
To enable children to speak in grammatically correct English sentences they have Ready Steady Talk sessions twice a week. They learn language structures which they then apply in their speaking and in writing across the curriculum. These sentence stems can be used in everyday discussions, at school and at home and children are rewarded when they use them.
Spelling
Year 1
Speed sound lesson - 4 times per week focusing on
Representing new phoneme in writing (graphemes)

Reviewing previously taught graphemes (speed write)

Segmenting words with the new grapheme and writing (Fred fingers)

Speed write - reviewing previously taught graphemes and building writing stamina

Writing practice sent home for every new grapheme

Each set 2 grapheme has a weekly homework focus (Brain builder)

Children are assessed and regrouped every 8 weeks
Year 2
Children working below the national standard in phonics work in the same way as Y1

Borderline children (30-32 marks on screen) complete a revision programme for Autumn 1. Fast track phonics lessons look similar to speed sounds lessons but graphemes are taught/revised in groups (ai ay a-e)

All other children start the RWInc spelling program in streamed groups three 15 mins session as part of reading provision.

ALL children, excluding SEN and New to English, begin the spelling program by Spring 1

Teachers share their spelling focus in PPA so this can be followed up in English lessons and across the curriculum

Rising Stars spelling test administered every half term

Children complete an end of year assessment in Grammar, punctuation and Spelling
In all KS1 classrooms
Clear speeds sounds chart. Simple or complex depending on stage

Common exception words displayed in same format and used in teaching

Relevant graphemes displayed and used in English lessons

Weekly in depth marking focuses on correcting spellings that the children have been taught