Physical Education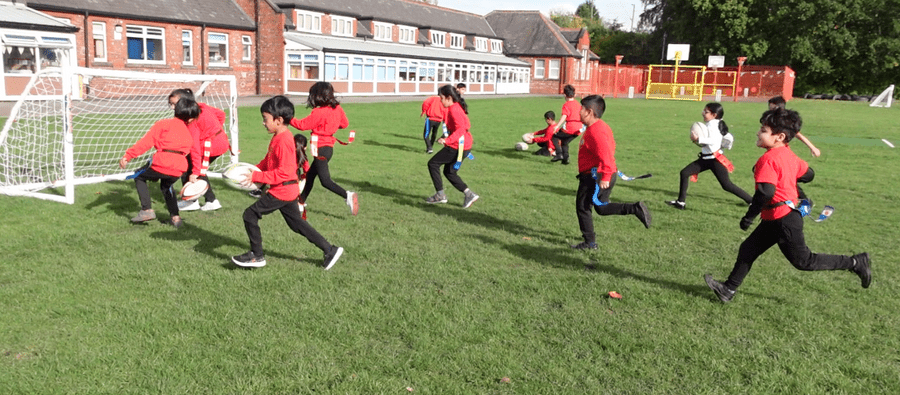 Intent
At Birchfields we recognise the importance of being active and leading a healthy lifestyle. Physical Education (PE) is experienced through a safe and supportive environment ensuring that children attain Fundamental Movement Skills (FMS) through a range of activities; inspiring them to become confident in their own ability. Through our tailor made, progressive and broad and balanced curriculum we encourage children to adhere to our core values and TACTICS. We aim to give children the motivation to be successful in developing their competence, leadership skills, determination, passion and self-belief. We hope they will leave Birchfields with the physical literacy skills and knowledge and understanding to take on personal responsibility.
Implementation
PE is taught twice a week in Key Stage 1 and Key Stage 2. These are discrete lessons but are often linked to year group projects. PE follows the Programme of Study outlined in the National Curriculum and the Physical Development (PD) aspect of the EYFS profile. Our long-term plans offer a broad, balanced curriculum throughout the year and is progressive in each area of PE, year on year.
A specialist PE teacher teaches 50% of lessons and 50% of lessons are with class teachers. The bespoke planning focuses on progression of skills and vocabulary from Reception to Year 6 through outdoor games, gymnastics, OAA, Athletics and Dance. Swimming objectives are also covered throughout Year 4. The lessons are delivered in a flexible way allowing children to enjoy practising skills, learn and develop vocabulary, observe and give feedback, make decisions and develop teamwork. The curriculum allows for differentiation and challenges the more able.
There are opportunities for children to access extra-curricular clubs in a range of activities to further their skills and there are many chances for children to represent Birchfields in festivals and competitions in and alongside curriculum time. Inter and Intra competitions are encouraged at Birchfields.