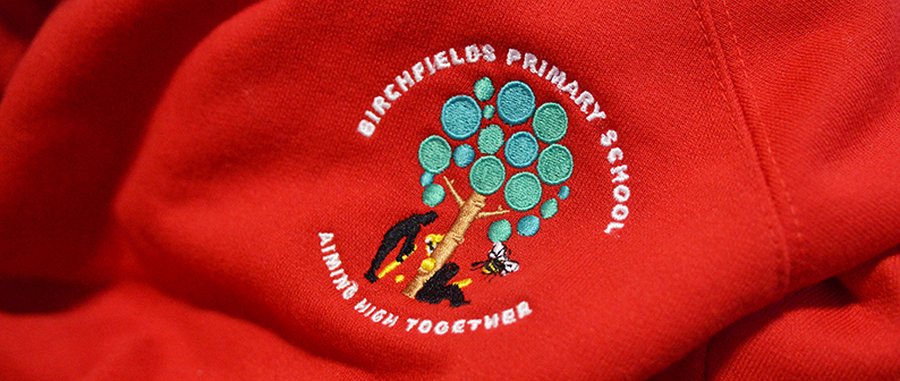 We have high expectations for the appearance of our children at Birchfields and our school uniform plays a major part in that.

Birchfields School Uniform
White Shirt or polo neck

Red sweatshirt, jumper or cardigan

Grey or black skirt or trousers

Black, white or grey socks, tights or leggings

Black school shoes

Headscarf if worn must be black

Birchfields PE Kit
Red t-shirt

Black shorts, leggings or tracksuit bottoms

Trainers

Headscarf if worn must be black and suitable for sports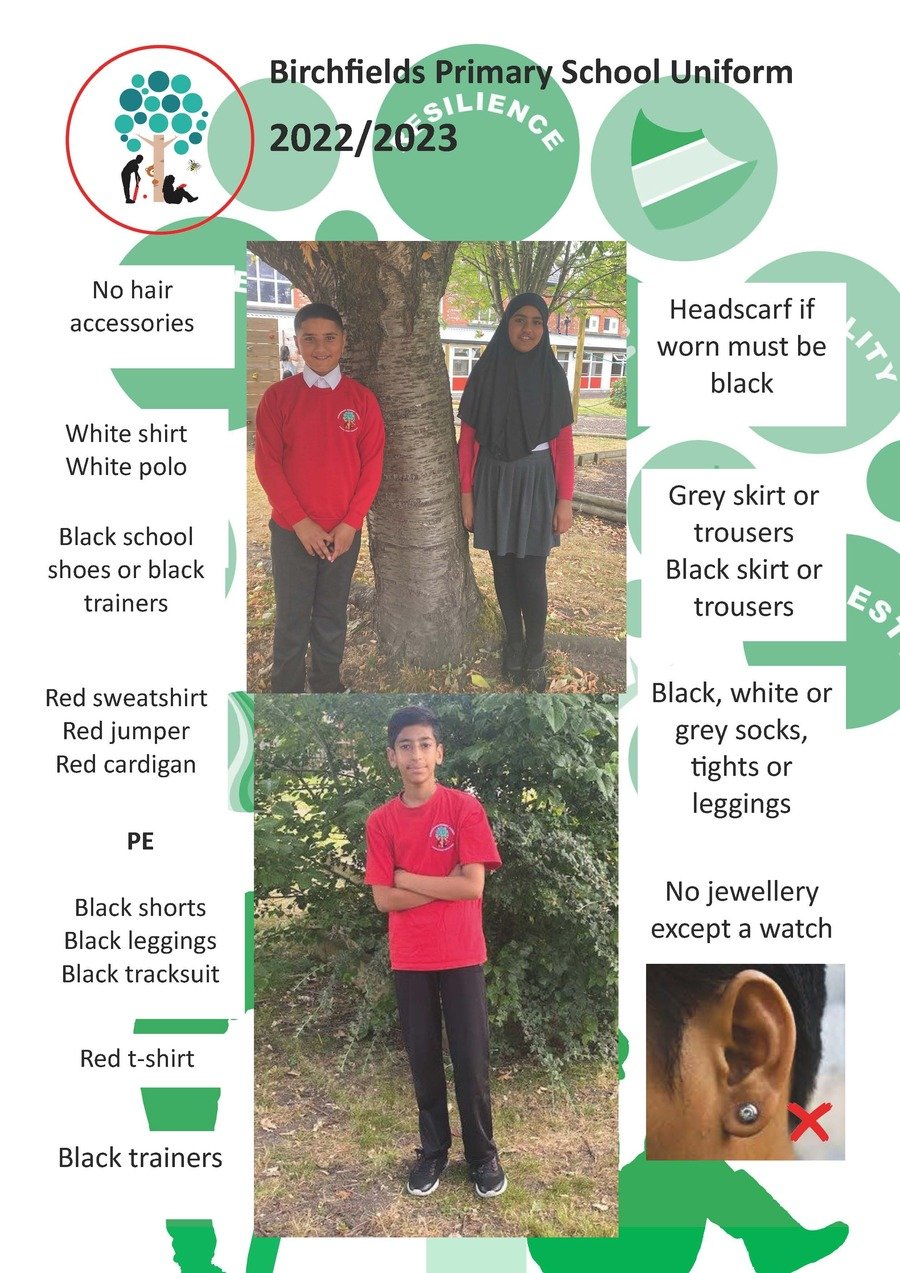 Click here for a copy of our School Uniform Policy.
School jumpers and PE T-shirts with logo are available to purchase from the school office
Uniform Prices 2022-2023

Sweatshirt
Size 24" to 34" - £9.50
Size 36" - £11.50

PE T-shirt
£5.00

Bottles
It has been proven that children require sips of water throughout the day in order to keep hydrated and to enhance brain function. It is recommended that children between the ages of 5 and 11 drink between 1 and 1.5 litres of water a day (5-7 glasses).
All children are provided with a free water bottle when they join the school.
Replacements can be bought at the school office for £2.00.

Book Bags
We recommend that children read every night (preferably to an adult or older sibling) so they will be carrying books to and from school everyday. Book bags are recommended for EYFS and KS1.
They can be purchased at the school office for £5.00.
They will keep books safe and dry in the rain and they are big enough to fit in A4 sized books, which makes them ideal for carrying homework books and letters. They are strong and durable and should last for years.

PE/Spare Clothes Bags
Big enough to contain a full PE kit and trainers, they will keep clothes together and are easy to open and close with a drawstring fastening. They can be purchased from the school office for £3.50.